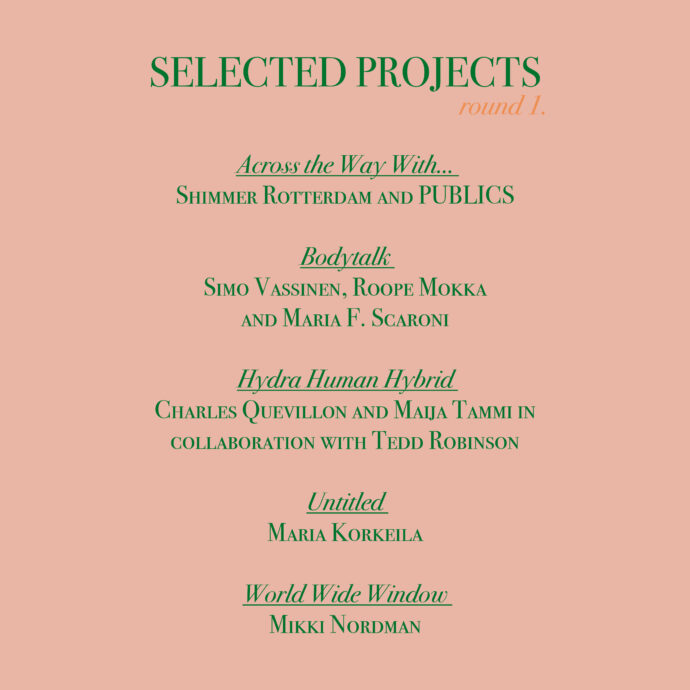 We were happy to receive (and read!) a total of 129 applications for the first Together Alone round! We've gone through amazing applications by artists and collectives from across the globe – from Finland to Burkina Faso, Japan, India and Australia. Five projects have now been selected, taking us on an exploration of artistic practices in times of physical isolation: artists weaving futurology and contemporary dance practices, studying fresh-water polyps and creating algorithms based on Covid-19 data, and others focusing on collaborative practices via soundscapes and online reading programmes.
The selected projects from the first round are:
Across the Way With… by Shimmer Rotterdam and PUBLICS
Bodytalk by Simo Vassinen, Roope Mokka and Maria F. Scaroni
Hydra Human Hybrid by Charles Quevillon and Maija Tammi in collaboration with Tedd Robinson
Untitled by Maria Korkeila
World Wide Window by Mikki Nordman
The project continues. Send your proposal our way by April 20th or May 4th at 4 p.m (EEST). Let's try to make the most out of this situation – together.